Placing Electrodes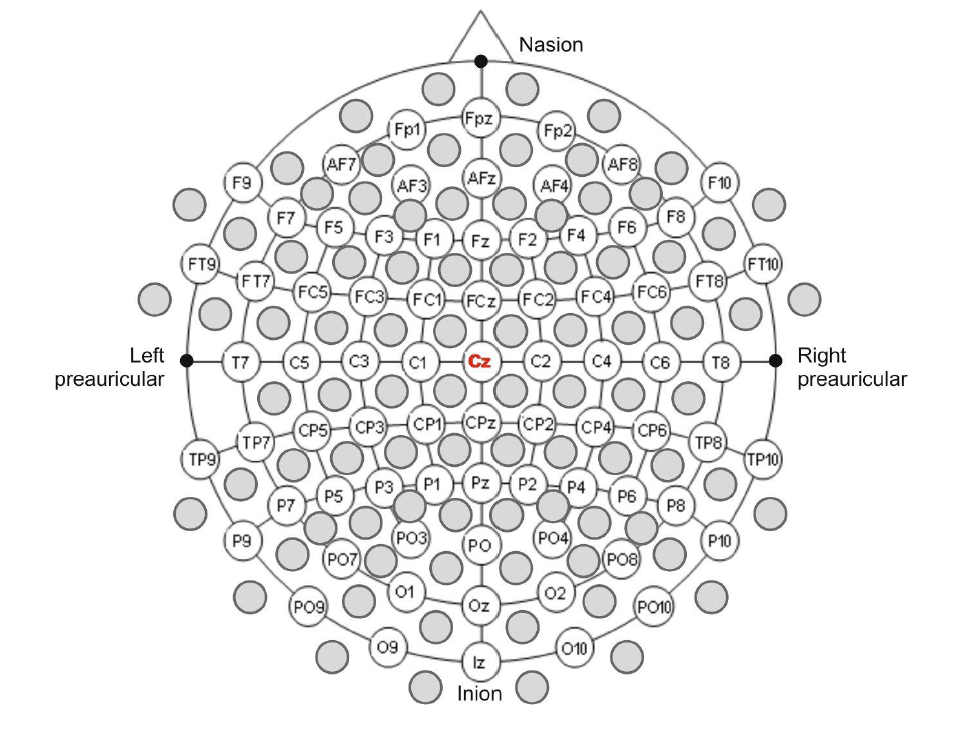 Click figure to enlarge
×
Search the literature before you select electrode locations.
You will have to decide where you want to measure. With two electrodes available to you and an optional extra six , you can't record all areas. So select your recording locations wisely.
For a reference, select literature that studied effects in a similar setting than yours and see where they placed the electrodes. Also you can use the electrodes on which they found the strongest effect.
Be very precise on what kind of effect you are looking for: using visual stimuli does not necessarily mean the effect will be found over the visual cortex. For example, if you use words or pictures with different meanings in different context the effect will more likely take place over the temporal cortex. Also auditory ERPs are best recorded on PZ and are less effectively recorded on lateral positions.
Spread your electrodes
The best signal is often measured at other locations than directly over the brain area where it is generated. As it passes through the skull and scalp it can be smeared out. The result of this is that EEG has low spatial selectivity (meaning it is hard to determine where exactly the measured signal comes from). On the upside, this also means that even if you place an electrode next to where the maximum effect actually is, you will still pick it up. Consequently, placing two electrodes right next to each other does not give you much more information.